AES (Aircraft Engineering Services Ltd) are inviting applications for B1 Licensed Engineers to be based at any of our UK Bases! We have a variety of shift rotations available, working in cooperation with our client Ryanair, Europe's largest airline. With a fleet of 500+ aircraft, including the introduction of the Boeing 737 8200 "Gamechanger", Ryanair offer exceptional career opportunities and progression within the industry.
The successful candidate will be a self-motivated individual with existing line maintenance experience, who is able to supervise personnel and demonstrate a flexible working attitude in a fast-changing environment.
Duties – The successful candidate will report to the UK Outstations Manager and be responsible for:
Routine servicing and defect rectification of Ryanair's 737 800 and 737 8200 Fleet.
Aircraft on Ground (AOG) recovery.
Maintaining a safe and compliant working environment, adhering to all company procedures, policies and regulations.
Supervision and mentoring of Aircraft Mechanics and Apprentices.
Qualifications and Experience:
Aircraft Line Maintenance experience (Essential).
EASA or UK CAA Part-66 B1 License holder (Essential):
Boeing 737 NG Type Endorsement (Desirable - Type Courses Available)
Boeing 737 Max Type Endorsement & Recency (Desirable - Type Courses Available).
Excellent communication skills, both verbal and written (Essential).
Good IT Literacy (Essential), with AMOS Experience (Desirable).
All applicants must have unrestricted right to work and travel in the UK and hold a Full UK Driving Licence.
If you are a B1 Licenced Engineer and feel that you can deliver in this exciting hands-on role with Ryanair, then we want to hear from you!
UK CAA Licences are accepted; however, the applicant must be able to demonstrate 5 Years Maintenance Experience and have completed EASA Module 9 (Human Factors) & Module 10 (Aviation Legislation).
Apply for this Job
Application on employer's website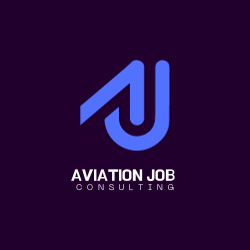 More jobs from Aviation Job Consulting
Company Details