Why should you consider to become a pilot right now?
02/04/23 17:42 by Markus + ChatGpt
As pilot recruiters we can say that we have a good overview about the most recent figures of pilots demand. Being at Pilot Expo 2023 in Berlin in February 2023 we met a lot of airlines with a dramatic shortage ... ...
---
Will there be a shortage of staff in the Aviation industry in 2023?
07/10/22 17:48 by Markus Pauly
Roundtable and World Aviation Festival It was a pleasure for our MD Markus moderating the Roundtable Airport 2 on the World Aviaiton Festival 2022 in Amsterdam - A lively discussion about the shortage of staff in 2022, the reasons behind and how ... ...
---
aviation.WORKS visits Embry-Riddle Europe
19/09/22 14:18 by Michelle & Markus
On 16.09.2022 we were invited to participate in a networking event "An Evening with Embry-Riddle". Here we give our impressions of the evening with much news about the Embry-Riddle Aeronautical University and with many interesting conversations. Embry-Riddle the largest aeronautical university ... ...
---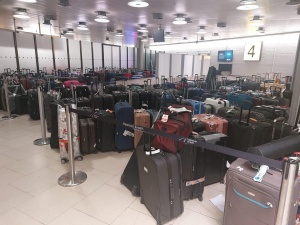 Personalmangel an Flughäfen Deutschlands – Ein Problem, für das es eine Lösung gibt!
13/09/22 20:19
Artikel auf Englisch Vor der Coronavirus-Krise waren die Flughäfen auch Hochtouren, der Betrieb lief rund, doch mit Beginn dieser Krise änderte sich alles. Wohl bekannt ist es, dass zum einen mehr und mehr Personal entlassen wurde, zum anderen sich viele Mitarbeiter ... ...
---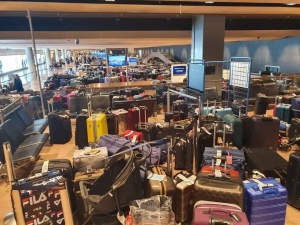 Lack of staff at German airports - a problem with a solution
13/09/22 20:17 by Michelle Gossen 05/30/2022
Before the coronavirus crisis, the airports were in full swing, operations were running smoothly, but everything changed at beginning of this crisis. It is well known that, on one hand, more and more staff were laid off, and on the ... ...
---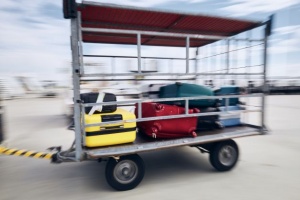 What is a baggage loader and Baggage Handling Job about in FRA
13/09/22 20:15
We offer Baggage Handling Jobs at several German Airports - Is that something for you? Ofcourse please first we want to show you what the job is about. You need to speak some German, need to be fit and likw to work ... ...
---